"I believe that you deserve to have a stress-free experience AND beautiful wedding photographs." Wendy G
The Experience
Your wedding day will be moving fast and overflowing with emotion. And guess what? It's not a photo shoot. It's your wedding and you should enjoy every little moment. My wedding photography fits nicely within the flow of your day.
That's why my photography experience has to be all about serving you. Obviously I continue to elevate my skills as a photographer so that your wedding day is captured beautifully.
But what sets me apart is my ability to plan, think fast on my feet, be calm and calming throughout your event. And while serving you, I make sure to collaborate with your planner and honor the work of the other members of your creative team.
I want to make everything as easy and as enjoyable as possible. Read more reviews on my website and on Google.
"She helped ease the nerves and awkwardness of two people that don't like to have their picture taken."
"You don't get more special than Wendy G! She does not only bring her expertise, class, style, and absolute love portraiture photography to every shoot or event. Wendy G truly photographs with a creative heart and soul. Every picture she takes you can feel the love and soul of the day and the people in them which is truly a gift.
Wendy photographed our engagement secession and also our wedding. She helped ease the nerves and awkwardness of two people that don't like to have their picture taken. Wendy has a way of completely understanding what you want even when you are not sure, she captures even the little details that others tend to overlook.
Her communication was amazing and we never were left wondering about our photos. Wendy G is a wonderful photographer and person to work with. Hire her with confidence to capture the important moments in your life." — Jen and Andrew
The Process
01. INQUIRE | At least12 months before your wedding, email me or use my contact form. I'll be in touch within 48 hours with next steps and available times for a consultation via Zoom.
02. GET TO KNOW ME AND SHARE YOUR VISION | Let's talk about your wedding day vision and how I can bring it to life through photography. We'll work together to figure out which collection or custom package is just right for you.
03. SECURE YOUR DATE | You're booked with your signed contract and $2000 deposit.
04. ENGAGEMENT SESSION | We'll plan your New York City Engagement Session around your interests and style using my unique questionnaire. Together we'll have fun exploring some part of NYC while getting some cool pictures.
05. PRE-WEDDING ORGANIZATION | A few months before your wedding, we'll do another video consultation to review all the wedding day plans and photo timeline. I've refined my questionnaire and this planning process to ensure success on your big day.
06. FINAL PAYMENT AND CONFIRM TIMELINE | Two weeks before you say "I Do", I'll confirm with you the pertinent details. Your balance and New York sales tax are also due.
07. CELEBRATE YOUR WEDDING DAY | I'll be in sync with you and the flow of your wedding day. I'll be right with you from documenting candid moments, details, your wedding vows, all the portraits…. all the way to the celebration that night.
08. YOUR COLLECTION OF CURATED WEDDING PHOTOS | About three months after your wedding, your private online gallery will be available. Everything will be color corrected, organized and in sequence. Your printed proofs will also be ordered once your gallery is online.
09. ALBUM DESIGN PROCESS | After you've spent time with your printed proofs, we'll begin the process of designing your custom wedding album. We'll collaborate on the layout, cover style and other finishing touches to ensure it's exactly what you want.
10. RELIVE YOUR INCREDIBLE MOMENTS | Cherish your custom wedding album and prints because, these are your first family heirlooms! You'll fall in love again and again as you relive your wedding day.
Wedding Collections
Your wedding album and prints are truly your family's first heirlooms. Looking back at your wedding photos will revive your love anew. Contact me to get the ball rolling 🙂
The Wedding Collection
Wedding Day Coverage
Color and B&W Photography
Online Purchasing Gallery
High-Resolution Digital Files
Printed Proofs
Starting at $7000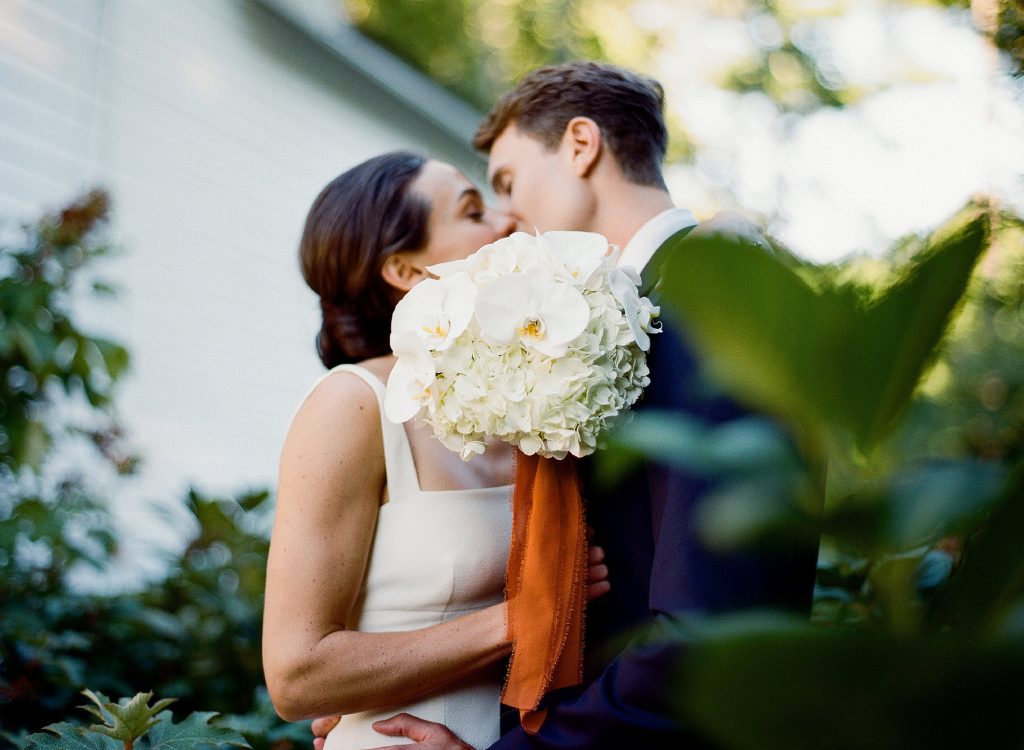 Elopements and Intimate Weddings
3-4 Hours of Coverage
Color and B&W Photography
Online Purchasing Gallery
High-Resolution Digital Files
Printed Proofs
Starting at $1800
NYC Engagement Session
Preliminary Styling Consultation
Relaxing Photo Session
Color and B&W Photography
Online Purchasing Gallery
High-Resolution Digital Files
Printed Proofs
Starting at $750
FAQ's
My Most Frequently Asked Questions
I love your pictures! What's your style?
Artistic documentary photos with some portraiture and still-life photography. A wedding day encompasses so much! But most importantly your wedding photos must be timeless and authentic. I SERIOUSLY don't like trendy looking wedding photos.
Will you be our photographer or a substitute?
To ensure my signature style and calm presence, I don't use substitutes. No one else can interact with you and your guests like me. No one else can feel, experience, and photograph your wedding like me. My assistant helps me with my equipment, lighting gear, etc so I can focus on photographing your once-in-a-lifetime event. If you're expecting more than 250 guests, I'd suggest adding a second photographer to your package.
What happens if you get sick?
Since starting in 2004, I've never missed a wedding. I suppose the only reason I might would be for the same reasons you might miss your own wedding — like being hospitalized. I thank God I'm in good health 🙂
What equipment do you use?
I shoot with a variety of film cameras and pick 1 or 2 of these: Contax 645, Pentax 67, Hasselblad 501, Nikon F6, Nikon FM3a, Holga and a few other point-n-shoot film cameras. And for my digital images I use professional mirrorless cameras and native lenses. I bring a variety of flashes that I use on- and off-camera; light stands, reflector, sync cords, brackets, batteries, and lots of film.
Do you have liability insurance?
Yes I'm insured and can provide a Certificate of Liability to your venue if needed.
Are the packages customizable?
Absolutely! Just like you as a wedding couple are unique, so are your needs. I'm happy to work with you on a wedding photography package that reflects what you want.
Why are you so peaceful and calm?
Yes, I get this question from my couples and their guests a lot! 🙂 I'm a Christian who places my hope in God alone. I'm a people person and I'm very social, very relational. And I've realized that we're all just doing the best that we can, no matter how messy it may look. I try not to worry or compare myself to others. I want to stay humble, knowing that God has FORGIVEN ME and HAS GIVEN ME SO, SO MUCH. I hope this answers why I'm "so peaceful and calm". LOL
Will you shoot film at my wedding?
Yes, I love shooting film! If you like film, please let me know. I use medium format and 35mm film for aesthetic and archival reasons. I shoot digitally for low light situations like indoor ceremonies and nighttime receptions. I'll strategically decide which is best for the various parts of your wedding day. Read more HERE
How many photos will I get of my wedding day?
I don't actually count how many pictures I take. But over the years I've consistently delivered wedding galleries of 60-80 edited images per hour of wedding coverage. So you can expect a nine hour wedding day to yield around 700 photos.
Do you travel for weddings?
I sure do! I love to travel and I've been to 17 different countries. I love going to new places to experience new cultures, whether here in the states or abroad.
Do you offer custom wedding albums?
Yes, and designing custom albums is one of my favorite things to do. I'm very passionate about you having a tangible, proper record of your wedding day. There's nothing better than an album. I offer beautiful, timeless, fine art books that my couples just cherish. Once you've received your gallery of images and your printed proofs, we can begin curating a set of photos for your album. I'll handle the design while you give me feedback. After a few rounds of revisions or tweaks, you'll sign off on the final version and I'll order it. You'll receive your book about three months later.
How soon will I get my wedding photos?
Your gallery of edited photos will be ready three months after your wedding day. If your package includes digital files, you'll get those at the same time.
We're camera-shy. Will you help us?
Me too! I think I specialize in people like me who are camera-shy LOL. And yes, of course, I will help you.
How do we book you? And how far in advance?
It's pretty simple. Once you've signed your contract and paid your deposit, you're booked! If anyone else contacts me about your date, I'll let them know I'm not available. The balance is due at least two weeks before your wedding day. It's best to secure your date as soon as possible, especially if you're getting married from April through November.
"Wendy has the amazing ability to capture beautiful moments."
"Wendy was an absolute JOY to work with! She is super sweet and very professional. She has great ideas for shooting locations and can help you decide what to wear. Wendy has the amazing ability to capture beautiful moments. My husband and I had an amazing time with our engagement photo shoot, and our wedding pics came out beautifully. I would highly recommend engaged couples to hire Wendy for their special day!" — Raynel and John
Let's Begin your Journey to Timeless Wedding Photos